Embark on a spectacular hot air balloon flight over the Atlas Mountains as the vibrant colors of the sunrise fill the sky.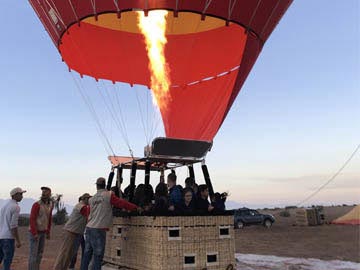 Classic Flight
Unbelievable
The simplest and most affordable way to enjoy a hot air balloon ride is to book a classic flight with Marrakech Sunrise Balloon.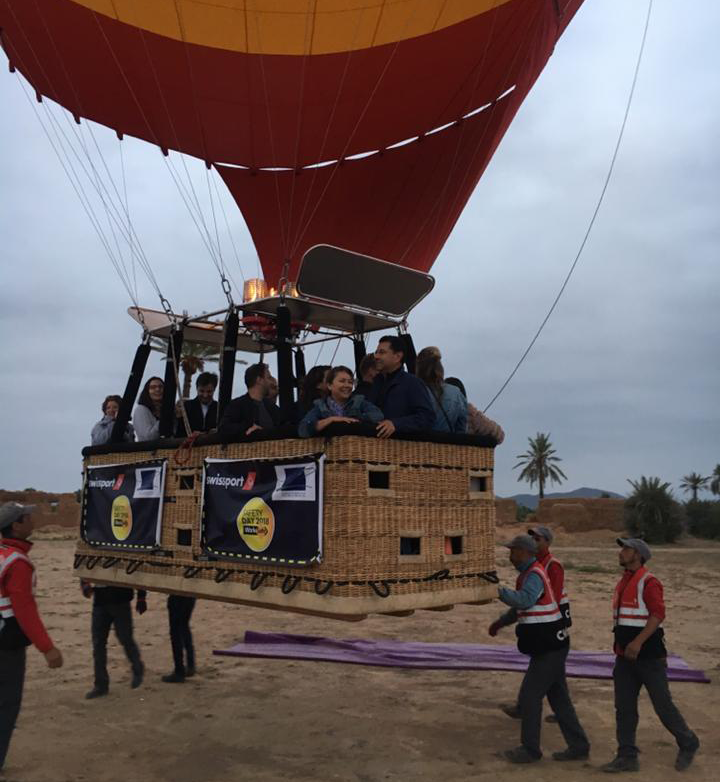 Group Flight
Special and easy
Planning a special activity for events such as weddings, birthday parties or corporate parties etc … Not only are group flights a unique way to celebrate it, but they are also easy to book with Marrakech Sunrise Balloon!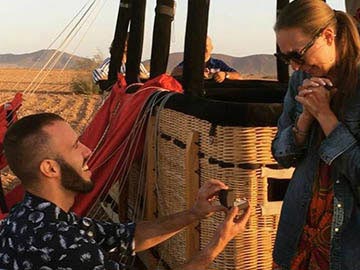 Private flight
Unforgettable
Our private hot air balloon rides are available for those who wish to spice up their aerial ride and add a romantic touch with their loved one.
Whatever the occasion, a balloon ride with the balloon operator Marrakech Sunrise Balloon is the perfect way to experience something truly magical.
Over the years of operation, we have seen many couples get engaged before our eyes. In addition, we celebrated significant anniversaries with men and women from around the world.
Many wedding anniversaries were celebrated in the air and our team appreciated the opportunity to offer passengers a balloon experience that will stay with them forever.
We even welcomed couples wishing to get married in the air.
In the experienced hands of our pilots and our crew, we offer you the adventure and the thrill that everyone hopes for during their first (or second or third) balloon experience.
At Marrakech Sunrise Balloon, we will make sure that your special occasion is everything you hoped for.
If you would like to inquire about any of the opportunities below, please contact us.
 Contact us
Talk to our experts and we will create your tailor-made adventure.
+212 (0) 6 78 90 84 36